Tap photo to enlarge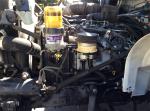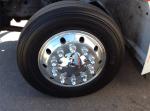 HINO 268ALP
$98,900
All Carriers
VIN: 5PVNJ8JNXH4S52905
Year: 2017
Make: HINO
Model: 268ALP
Availability: Available
Stock Number: 100102015
Status: Used

A/C Condition Excellent
Air Conditioning Yes
Axle Single
Cab Standard Cab
Collisionmitigationsystem No
Color White
Cruise Control Yes
Differential Lock No
Dot No
Drive 4x2
Driver Position Left Hand Drive
Dual Breathers No
Dual Exhuast No
Engine TOYOTA
Engine Brake No
Engine Size 7.6
EnginesizeUnit Engine Liter
Exhaust Brake Yes
Front Axle Lbs 8000
FrontaxlelbsUnit Pound
Fuel Type Diesel
Gross Vehicle Weight 25500
Gross Vehicle Weight Rating Class 6
GrossvehicleweightUnit Pound
Headache Rack No
Heated Mirror Yes
Horsepower 260
HorsepowerUnit Horsepower
Hours Meter Inaccurate 0
Lift Axle No
Mileage 172091
MileageUnit Mile
Navigation No
Num Speeds 6 Spd
Overdrive Yes
Overhaul No
Power Locks Yes
Power Steering Yes
Power Windows Both
Ratio 4.11
Rear Axle Lbs 19000
RearaxlelbsUnit Pound
Rebuilttitle No
Suspension Air Ride
Tilt Telescope Yes
Tires 245/70R 19.5
Transmanufacturer ALLISON
Transmission Automatic
Transmission Rebuilt No
Transmission Type Allison RDS
Turbo Yes
Wet Kit No
Wheels Aluminum

Hino Model 258 260HP J08E-AT 6 Cylinder turbo Diesel 660lbs torque. Allison 2200 RDS Transmission with park. Power Windows. Power locks. Cruise Control. AM/FM CD player, 19.5 245/70R tires. Tilt Telescoping steering wheel. Suspension seat Driver (Fabric cover) Two-man passenger (Fabric cover). Air Brake package. Chrome Grille. Chrome Mirrors- Heated Mirrors. Power windows. Power locks. Chrome bumper. Exhaust brake. Heated mirrors. 52-gallon Aluminum fuel tank. 8,000lb front axle. 17,500lb Rear Axle. 4.11 Rear End Ratio. 19,000lb Hendrickson Air Suspension w/dump valve. Daytime Running lights. Block heater Aluminum wheels. 19.5 x 7.25. .. EPA 10 Compliant SCR. Cold weather package. Driver Information Display LCD. GVWR 25,500. Connected Vehicle, Telematics,

inspection notes; Front tires 6/32 6/32 Rear tires 10/32 1/32 7/32 7/32 Brakes- front 17/32 rear 14/32/ Seepage at Hydraulic tank. Level 1 pass.. except 1 tire which the dealer will replace.

Chevron 21.5' Steel LCG (Low Center of Gravity) Carrier w/ Wheel Lift, 3/16 Deck Plate, 3x2 Corten Tube Crossmembers on 8 inch Centers, (4) Rear Chain Locks, (2) Front Chain Locks, (6) Floor Plate Chain Locks (3 per side), 8,000lb Worm Gear Winch, 3/8" x 50' Winch Cable, Illuminated Dual Controls, FMVSS 108 Lamp Group Shock Mounted Lighted, Direct Mount Pump, Cable Roller Guide w/ Tensioner, Winch Free Spool Extension, Back-Up Alarm, (2) Safety Chains, Mechanical Anti-tilt, Black Body Paint, 102" Wide Body, Inboard Tilt Cylinders, Floor Level Roll Formed w/ Punched Stake Pockets, 4,000lb Wheel Lift w/ Releasable L Arms, Fully Hydraulic Wheel Lift, (2) Safety Straps & Ratchets, (2) Rear Safety Chains, Body Lock w/ Nylatron Toller Bearings, & 12,000lb Deck Load Rating. Serial # 215L12S00S67HA17

3/16" Deck Plate (10-20, Steel)
Conventional Wheel-Lift (10-16) Standard Bed (Steel)
0- Lights on Pylon
102" Wide
5 Lights per side - 2.5" round.
Air Free wheel release- Winch Driver and pass side
wireless Remote - Winch
Deck centered chain locks
Roller tip body option
Drop in L Arms
Muncie Hotshift PTO
9 wire loop
9 wire cable body option-
9,000lb "Warn" planetary winch Option
Stainless Visor- Aftermarket
One owner unit
Aluminum blade rails - Removable.
Stainless Wrap on the Sides of the Pylon
Clear LED option body
ACC: Fire Extinguisher, 5 lb.:
B/M: Fuel Can Rack, 2-Can, Aluminum, behind Streamliner Toolbox B/M: Jumpstart/Air Coupler Bracket, Universal
B/M: Toolbox Brackets, LH/RH, with Air Fittings and E-Brake Cable Hole
BOD: Mudflaps, WCTE, 24" x 24", Pair
BOD: Pylon SS Dress Piece for Strip Light on Cab Protector (Miller Carrier Pylon)
BOD: Pylon, Carrier, Bed-Mount, Marker Lights
HYD: Ball Valve (Shut off for Hydraulic Tank) 1-1/4" or 1" LB: Whelen Justice, 12-Head, Amber, 62"
LIT: Breaker, 80-Amp
LIT: Control Panel, 9-Button with TA Option, Brooking (F) FSW-995 KIT; (W)BR995; (G) GWTE-995 KIT
LIT: ICC Light Bar, Red, Clear-Lens, LED
LIT: Jumper Cables Only, 25', 500-Amp, Associated - add Mount Option
LIT: Jumpstart Flush Mount (no Cables), 500-Amp, Associated LIT: Junction Box, 10-Pole
IT: Marker Light, 2.5" Round, Amber, Additional in Pylon, Carrier LIT: Marker Lights Flash Option Body
LIT: Marker Lights, Clear-Lens, for Body Option
LIT: Park/Turn, Sequential, Amber, Oval, 6", Midship, Pair, with Grommets and Pigtails (no Dodge)
LIT: PTO Light, LED
LIT: Strip Light for Grille, 36", Amber
LIT: Strip Light, 45", White, LED, Mounted on Cab Protector
LIT: Strip Lights, 24", White, LED, in Quarter Fender Extensions, Pair
MLS-3654Y (x2) LIT: Strip Lights, 36", Amber, LED, Pair, Top Trays MLS-3654WYCL-27 (x2) + FSW01008 LIT: Strip Lights, 36", Amber/White, LED, Pair, Undercab
MLS-3654 (x2) + FSW01001 (x2) ST6-A/A(x2) + ST6-FCB(x2) + 5143-
175(x2)+ FSW01003
VTX609A (x2) + VTXFC (x2)
LED Tow Light Bag
LIT: Strip Lights, 36", White, LED, in Toolboxes, Pair
LIT: Strobes, Amber Grille Lights, ST-6 Super-Thin, Pair, Chrome Bezels, Backing Plates, Wire Harness
LIT: Strobes, Amber, Vertex, with Chrome Bezels, Pair LIT: Tow Light Bag with LED Tow Lights and Magnet Boots
LIT: Worklights, 4" Round, LED HD, Pair, Mounted at Winch, 1200 Lumens LIT: Worklights, Rectangular, LED HD, Pair, for Lower Worklight (Required on LCG)
SH: Air Coupler Plumbed to Toolbox Arm, Passenger Side
SH: Air Coupler, Front (F) 27808; (W) Auto Coupler; (G) 68237
TB: PolyFloor, Black, 50 Squares
TB: Quarter-Fender Extensions, Pair, 33.25", LCG (no Tray) or 22.5" Wheel
TB: Toolbox, Aluminum, 80", Driver-Side, SS Double-Door, Integrated Top Tray, Equipment Brackets
TB: Toolbox, Aluminum, 80", Passenger-Side, SS Double-Door, Integrated Top Tray, Equipment Brackets
TOW: Winch Cable, 3/8", 50', Fiber Core, Self-Locking Hook WH: Hub Covers, Front, Stainless Steel, Pair
WH: Hub Covers, Rear, 10-Lug with 8.25" Axle, Pair WH: Lug Nut Cover, 33 mm Front, SS, 2-9/16"
WH: Lug Nut Cover, 33 mm Rear, SS, 2-1/16"
Add Amber LED strip lights under the cab, under boxes, and in the grille. Add marker light flash.
Paint bedsides, pylon, and stripe on cab Vermilion Red PPG4163.