Tap photo to enlarge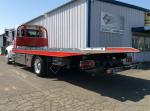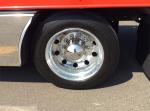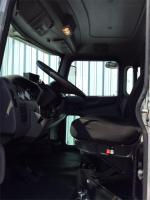 PETERBILT 337
$107,430
All Carriers
VIN: 2NP2HM6X4JM458375
Year: 2018
Make: PETERBILT
Model: 337
Availability: Available
Stock Number: 100102013
Status: Used

A/C Condition Good
Air Conditioning Yes
Axle Single
Cab Standard Cab
Collisionmitigationsystem No
Color White
Cruise Control Yes
Differential Lock No
Drive 4x2
Driver Position Left Hand Drive
Dual Breathers No
Dual Exhuast No
Engine PACCAR
Engine Brake No
Engine Type PX7
Exhaust Brake Yes
Front Axle Lbs 10000
FrontaxlelbsUnit Pound
Fuel Type Diesel
Gross Vehicle Weight 26000
Gross Vehicle Weight Rating Class 6
GrossvehicleweightUnit Pound
Headache Rack No
Heated Mirror Yes
Horsepower 300
HorsepowerUnit Horsepower
Hours Meter Inaccurate 0
Lift Axle No
Mileage 132688
MileageUnit Mile
Navigation No
Num Speeds 6 Spd
Overhaul No
Power Locks Yes
Power Steering Yes
Power Windows Both
Ratio 4.33
Rear Axle Lbs 20000
RearaxlelbsUnit Pound
Super Singles No
Suspension Pete Low Air Leaf
Tilt Telescope Yes
Tires 255/70R 22.5
Transmanufacturer ALLISON
Transmission Automatic
Transmission Rebuilt No
Transmission Type Allison RDS
Wet Kit No
Wheel Base 214
WheelbaseUnit Inch
Wheels Aluminum

2018 Peterbilt Model 337. 300HP PX -7. Allison 2500 6 Speed.. Air Brake package. 20K Rear Axle. 4.63 Ratio. 10K front Axle.. Air dryer With Heater. Exhaust Brake. Aluminum wheels. 50 50-gallon fuel tank. Ultra ride driver, Two-man passenger seat (Black Fabric. Visor. Power heated Mirrors. . Power windows, power locks. Tilt wheel. AM/FM CD player. Air ride Suspension with Dump valve. 255/70R 22.5 Tires. Idle up, Cruise control. Air horns, Aux Switches. 26,000 GVWR

inspection notes. Front tires 6/32 9/32 Rear Tires 3/32 all. Brakes - Fronts 25/32 Rear 21/32. Dent in Fuel tank, Seepage at PTO. No Fault codes. One owner Truck- Bay Area, Ca.

Century - 21.5' Steel LCG (Low Center of Gravity) Carrier w/ Wheel Lift, 3/16 Deck Plate, 2x2 Corten Tube Crossmembers on 8 inch Centers, (4) Rear Chain Locks, (2) Front Chain Locks, (6) Floor Plate Chain Locks (3 per side), 8K Ramsey winch, 3/8" x 50' Winch Cable, Illuminated Dual Controls, FMVSS 108 Lamp Group Shock Mounted Lighted, Direct Mount Pump, Cable Roller Guide w/ Tensioner, Winch Free Spool Extension, Back-Up Alarm, (2) Safety Chains, Mechanical Anti-tilt, Black Body Paint, 102" Wide Body, Inboard Tilt Cylinders, Floor Level Roll Formed w/ Punched Stake Pockets, 4,000lb Wheel Lift w/ Releasable L Arms, Fully Hydraulic Wheel Lift, (2) Safety Straps & Ratchets, (2) Rear Safety Chains, Body Lock w/ Nylatron roller Bearings, & 12,000lb Deck Load Rating, Body Serial # 215L12S14445GL16

3/16" Deck Plate (10-20, Steel)
Conventional Wheel-Lift (10-16)
Slide In Steel Tube L-Arms (10-16)
Standard Approach Plate (Steel)
0- Lights on Pylon
102" Wide (12-40, Steel)
21.5' (10-16)
5-Light Configuration (10/12 Series)
6-Spool Capable
9,000 Lb. Planetary (Required on 20-1/2' LCG, 10-16)
Air Free Spool, Driver & Passenger Side - Deck Winch(10-16)
Air Remote Control - 1 Function (Req. Air on Chassis)
Air Remote Control - Each Additional Function
Bed Mtd. Cab Protector (10-16)
Equally Spaced - 11 Chain Lock Package (10-16, Steel)
Floor Level Roll Formed with Removable Aluminum Blade Rail (Steel)
Manual Shift Free Spool(10-16)
Marker Lights - Pee Wee Lights (In Lieu of Std)
Right Approach/Extreme Angle (Requires Solid Tube or Blade Rails)

Hot Shift PTO (Allision or Aisin - 6 Bolt)
9-Wire Loop Cable Option (10-40)

Paint
Paint Cab Protector Optional Color (10-40)

DAA
1.25 Ball Valve
33 mm SS Nut Covers BACKS
33 mm SS Nut Covers FRONTS
36" White LED Strip Lights for Extension boxes (pair)
50' Fiber Core 3/8" Winch Cable: Upgrade to Self-Locking Hook
72" Streamliner w/Power lock & Enclosed Top Tray
ACC: Camera, Back-Up, Heavy-Duty with 7" LCD Monitor, 120-Degree
Air coupler Front bumper
Aluminum Bracket under hood for Circuit breakers
Amber or Red Midship LED Strobes (Pair) for Turn Signal Boxes
B/M: Fuel Can Rack, 2-Can, Aluminum, behind Streamliner Toolbox
B/M: GoJak Brackets, Carrier Mount, Pair
B/M: Lightbar Mounts, Round Stainless Steel, Pair - Designed to reduce wind noise
B/M: Switch Panel Bracket, BR995, Freightliner
B/M: Toolbox Brackets, LH/RH, with Air Fittings
BOD: Mudflap Weights, WCTE, Stainless Steel, Pair
BOD: Mudflaps, WCTE, 24" x 24", Pair
Bracket Jump Start for Associated JSK
Drivers Essentials Bag
Extra LED Lights added to Pylon (Each) includes labor, Light, Grommet Pig tail
Flush Mount JSK 500AMP
Front Hub Covers (Pair) Stainless
LB: Torrent, 14-Head, Amber with Alternating Rear Flashers, 60"
LED HD Round 4" (Pair) Next to Winch on Carrier 550 Lumens
LED Strobes Sides of Tailboard w/Chrome Bezels (Pair) Clear Amber
LIT: Breaker, 80-Amp
LIT: Control Panel, 9-Button with TA Option, Brooking
LIT: ICC Light Bar, Red, Clear-Lens, LED
LIT: Jumpstart Flush-Mount, 500-Amp, No Cables
LIT: Marker Lights, Clear-Lens, for Body Option
LIT: PTO Light, LED
LIT: Park/Turn, Sequential, Amber, Oval, 6", Midship, Pair, with Grommets and Pigtails (no Dodge)
LIT: Pigtail, 2-Prong
LIT: Pigtail, 3-Prong
LIT: S/T/T, Halo Light, 6" Oval, Red, Clear Lens
LIT: Strip Light, 45", White, LED, Mounted on Cab Protector
Polystinger LED Flashlight with DC Fast Charger
Projector Light 3 White 1 watt power LED
Rear Hub Covers 10 Lug w/ 8.25 Axle (pair)
Rect. LED HD Alum. 4" x 6" use on LCG (Lower work lights Pair)
SH: Air Coupler, Passenger-Side Control Station
ST-6 Super Thin Grille lites include Chrome bezel & backing plate Alum
Streamline Lumber Rack Aluminum
Streamliner Extension Fenders (Pair)
TB: PolyFloor, Red, 50 Squares
TB: Toolbox, StreamLiner II, 72", Driver-Side, Brackets, Power Lock, Recessed Top Storage
TOW: Hooks, Self-Locking, 5/16", Grade 80, for Safety Chain, Pair
Toolbox Mounting Bracket RH with Air Fitting
Triangle Kit
Undercab LED Lighting, Pair
White LED Strip Light in Tool Boxes two boxes
Truck lite LED PTO Light
Midship Turn signals- Sequentials



Notes
Peterbilt Aluminum Bracket for dash mount BR995. Lights under the cab to light up steps -white- Amber Running lights. Brushed Stainless side caps pylon 3/4" Bullet Amber Clear on body Sides and (6) per side Pylon.
Wireless air remote winch function, in-out, body tilt up/down. Slide in/out functions.
FSW 6-way LED Strobe package. Paint: cab protector Red, side rails red, turn signal boxes red, Red color code is PPG-4230 GM Torch red. Go Jak mounted on Alum. brackets on the front of boxes between the box and the Cab. Projector lights under the side of the body. WCTE blade Rails. Long handle Shovel.
Under cab lights (Vista) Amber-white. Door open -white. The door closed Amber came on with Running lights.


The truck was originally built by FSW in 2018..